Hi! I'm Molly Page, a writer and Chicago tour guide.
I may not be a Chicagoan by birth, but I'm proudly a Chicagoan by choice! I've turned a passion for living life as a tourist into a career. Whether I'm exploring my adopted hometown or visiting a foreign land, I'm always up for a new adventure.
here, there & everywhere
As an avid consumer of culture, I'm typically in the process of learning something new and sharing what I've learned with others. Take a peek at my journal to see what I've been up to.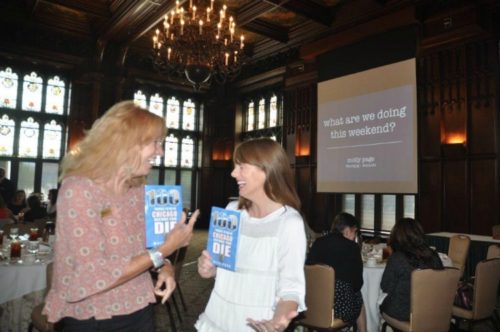 Working with Molly Page was a dream come true. She is one of the most exuberant, impassioned speakers I've had in a career of 20 years — to the point I've considered hiring her to be the life of the party at cocktail receptions. And she knows Chicago — a firecracker of the first order.
Mary Holloway
University Club of Chicago
"Going to Chicago was like going out of the world."
Muddy Waters